ANOTHER JUICY HOP ROAD SHOW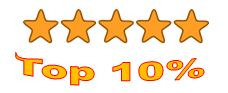 Black Flag Rainbow Road   ABV 5.5    IBU  62     
The 5301 breweries operating in the US have a problem.  There are more good beers available today than there are good beer names. Sometimes the name emerges from the ownership naturally (Mad Fox, 3 Guys and a Beard), some brewers get really cleaver, if obscure (Pro Re Nata, the pharmacist's term for "as needed"), and sometimes there seems to be a hint of desperation (Abandoned Building Brewery).   Brewers can't get copyrights on common words (other than "Steam" apparently), so a number of common words wind up in on a great many beer taps. 

  "Beach is one of those words, "flag" is another, but the one that has jumped out at us recently is "road" or "roads".  Two Roads, Golden Road, Down the Road, and a host of others.   Curiously, many of them are either in New England or are making distinctive New England style IPAs.
The Black Flag Brewery in Columbia managed to capture a flag name that hadn't been used in the US (there's a Black Flag stout in Ontario and a Black Flag brewery in Cornwall).
Not so lucky with "Rainbow Road" though – there are Rainbow Road beers in Miami and Cincinnati, but apparently no one has gained exclusive rights.  Whatever the name, Black Flag's new England is a fine example of this still somewhat unsettled style.   Almost sessionable, it's big and juicy and dank.  The flavor overwhelms before the alcohol disables.   We've had Heddy lately and we think in a Hed to Head contest, the Rainbow might take the prize – and you don't have to slurp it from a can.
Tasting notes:  Hazy gold with an amazing lace as it drinks.  A very clean malt and a creamy feel softens a huge Galaxy tropical fruit and a Simcoe spicy fruit.  A long bitter cries for another swallow and some pepper adds breadth in the aftertaste.
Food Pairings:   Spicy or full flavored dishes. A loaded burger, wings.   Anything less will be overwhelmed by the hops.
Beer Review # 0095    20170331
COMING TOMORROW:  BIG BATCH, BIG FLAVOR, BIG VALUE – SAMUEL ADAMS HOPSCAPE