NOCTUA NIGHT VISION – AN OWL OF A GOOD DARK BEER FROM THE ONLY MICROBREWERY IN ATHENS.  
Abv  7.2%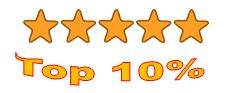 Athene noctua is the "little owl" of Greek mythology that accompanies Athena, the goddess of wisdom.  Owls appeared on early Greek coins and "Bringing owls to Athens" had the same meaning of coals to Newcastle.  The creators of Athens's first, and right now only, craft brewery wanted to establish a strong identity with the city.   They've also enjoyed capitalizing on the features of the owl with their two brand names, "Head Twister," and "Night Vision".
>       Although the brewery is in some ways specifically Athenian, the four friends who founded it were inspired by their travels elsewhere and they're clearly a part of the Western world's brewing revolution and a fairly typical example of the sort of small breweries it's producing all over Europe and the Americas.
>       It's located in a former canning factory and although a tasting room may be on the horizon, they've gotten some good distribution in beer bars throughout the city.   The best place to try it is at the Lazy Bulldog.   About a five minute walk from the brewery, the Lazy Bulldog offers the best range of craft beers anywhere near the downtown area.
>       It's a bit outside the city center – almost across the street from Technopolis, the modern industrial museum, and an easy quick stroll from the St. Keremeikos stop on the M3.   Go there in the late afternoon and there's a good chance you'll end up having a beer with one of the brewers.
>       We liked the Head Twister, but were blown away with the Night Vision.  It may be hard to brew a bad dark beer, but it's not easy to balance the range of flavors in Night Vision with the skill – and wisdom and vision—of the Noctua brewers.
Tasting notes:  The beer strikes an unusually good balance between very dark malt, and flavors from Chinook, Citra and Columbus American hops.  Hops run grassy, piney, and fruity hops while a creamy fullness holds the whole chorus of flavors in harmony.
Food Pairings:  It isn't hard to find some really good cheeses in Athens, some from Greece and some imported from elsewhere in Europe.   The big flavors of this beer will hold its own with rich and flavorful verities.  A crisp dark beer like this also pairs surprisingly well with a range of seafood dishes. [Beer Review # 0124    20170926]
NEXT WE'LL FEATURE CHIOS SMOKED ROBUST PORTER